Chennai's best kept
secret is our terrace
Our terrace has two halves. The first half of the terrace is a garden of solar panels, powering The Goodwood Residence's emergency needs. The second half is unlike any other. It is a mini paradise with 360-degree views, a rooftop garden, and a calming swimming pool.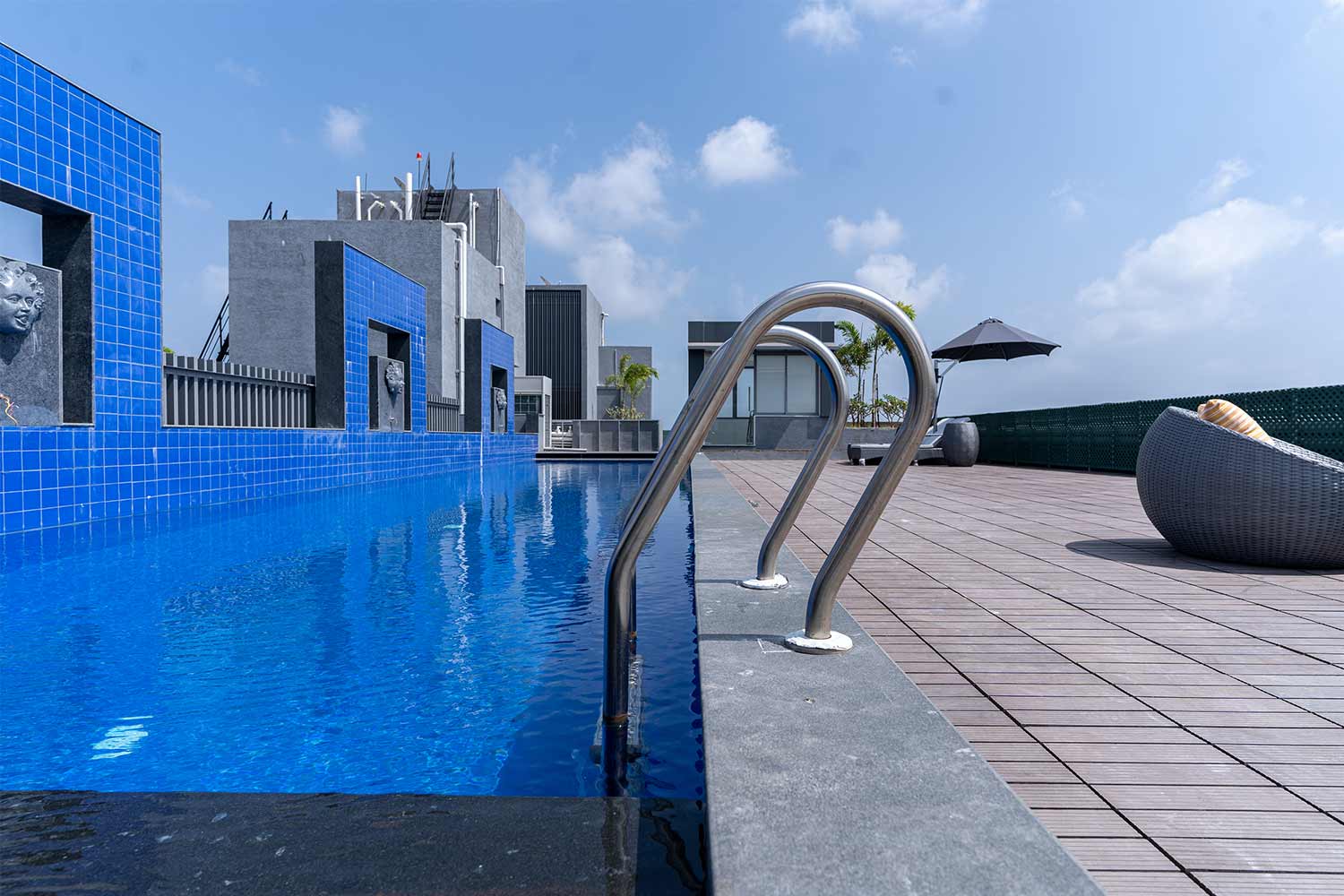 Terrace views captured in timelapse.